Santarelli and Sons Oil - Tank Contents Estimator - Sticking
If you have an in=ground tank, or are otherwise "sticking your tank" to determine how much fuels is in your tank, then this handy tank chart is for you. Simply measure the number of inches of fuel in your tank and use the tank chart to determine how many gallons of fuel are in your size tank.
Our Tank Content Estimator
If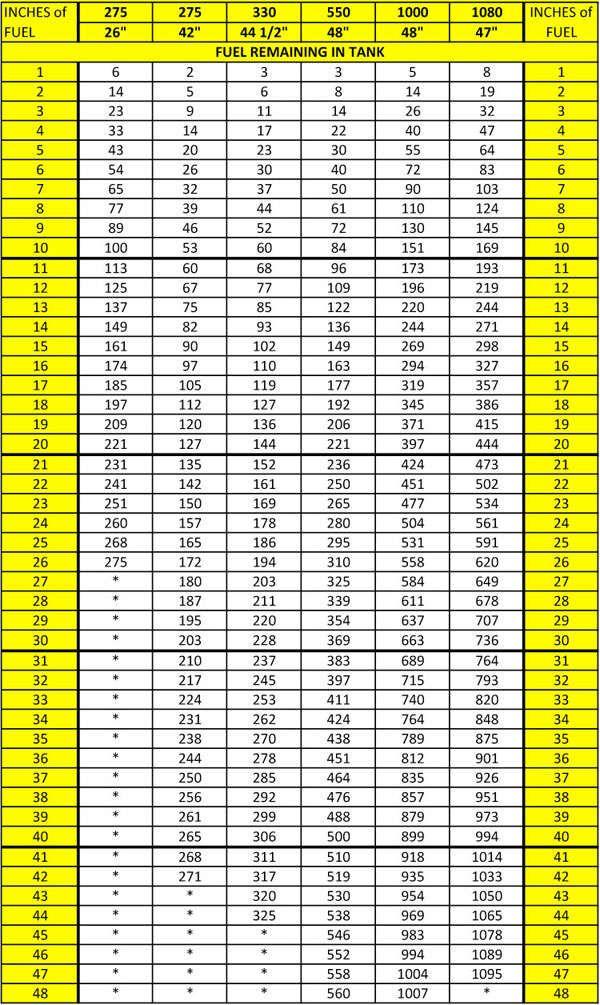 For a printable version of this chart, click here for a pdf.